---
Check us out on NBC, The Today Show!
Click or copy and paste the link:
http://today.msnbc.msn.com/id/26184891/vp/49129831#49129831
---
752 Speedwell Avenue
Morris Plains, N.J. 07950
(973) 267-1919
Same block as the Morris Plains pharmacy which is right across the street from Arthur's tavern

Store Hours:
Tuesday 10-5
Wednesday10-5
Thursday 10-6
Friday 10-5
Saturday 10-4
Sunday's 10-2 once a month

Consignments accepted by APPOINTMENT only...
Appointments available Tuesday thru Friday
Furniture is accepted during the week and saturday by appointment.
calll for an appointment 973-267-1919
Weekly Specials $5 Dollar Racks restocked
Join us on Facebook and Instagram
Why not renew your T-SHIRT collection
and make a one of a kind t-shirt blanket

as seen on NBC's Today show
"Get tailored at Taylor's"

Mens and Womens suits welcome

*not limited to items purchased at Taylors
home furnishings and spring fashions
accepted Tuesday, Wednesday,Thursday and Fridays by appointment

973-267-1919
Spring fashions accepted 1/31-3/31
Summer fashions accepted 4/14-6/24
Fall fashions accepted 7/7-9/30
Winter fashions accepted 10/1-12/16
resale, consignmerepurpose, thrifting, Morris Plains, number one consignment shop
voted best consignment shop in Morris County, Seamstress, alterations available, tailored by Taylor's,
furniture, antiques, jewelry, bags. Madison new leaf consignment shop, Morristown bargain box, Denville consignment shop, Corona virus, pandemic, flu season. market street mission, thrifting, thrift, alterations, t-shirt blankets. coupon kohls coupon
Welcome To Taylor's

Taylor's opened it's doors December 8, 2003 and we've been going strong ever since. Once you've been in you'll come back, there is new inventory gracing our shop every day. Taylor's offers fabulous treasures. Whether it's designer clothing, beautiful jewelry, handbags large and small there is always a treasure to be found at Taylor's. Taylor's will help you find that hard to find piece to complete the perfect outfit.
How to become a Consignor...

A/ Clothing only $1 an item no limit

B/ Jewelry, accessories, shoes and household items no limit flat fee of $20 on a yearly basis.

$20 yearly fee / $1 an article of clothing
Consignors are paid fifty percent of the selling price.

items stay in the shop for 2 months and are reduced by 50% in 35 days.

Sales information not available by phone.


if items are not sold within the 2 month term and the consignor does not come in to collect the items, they then default to the property of Taylor's corp. and then are offered to charities.

Consignors are paid on a quarterly basis cheks are available...

April 5th, July 9th, October 5th and January 5th. Stop in at your convenience.


Checks are picked up in the shop, checks are not mailed out...
Taylor's can be found...

facebook
wmtr 1250AM radio
NBC Today show
News 12 New Jersey
MerchantCircle.com
The Clipper Magazine
The Star Ledger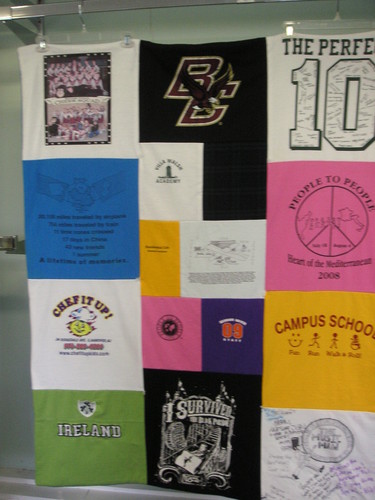 Memory blankets
still searching for the perfect gift ?
gift certificates available